Join Dr. Jim Wellborn, author of Raising Teens in the 21st Century, for a seminar on effective parenting strategies—while your teenager is sitting right next to you!
With his dy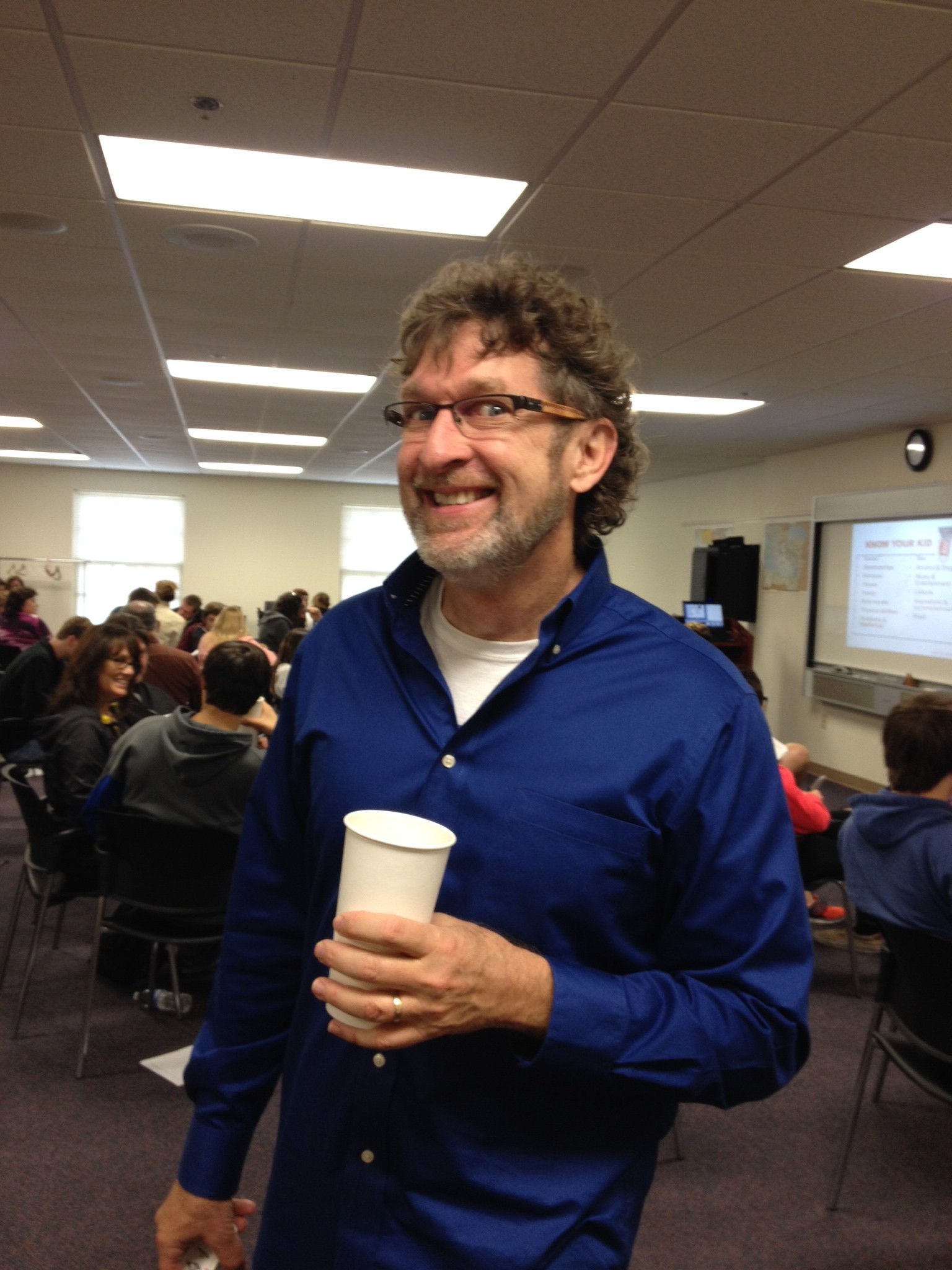 namic style and characteristic humor, Dr. Wellborn will be blending proven psychological principles with practical parenting advice to help you improve both your parenting and your relationship with your teenager.
In this light-hearted, interactive 4-hour seminar, Dr. Wellborn will guide you and your teen through
A review of essential strategies for parenting teens,
practice in effective communication with a teenager,
development of a family alcohol and drug use policy and
establishment of an effective and fair discipline plan.
What you will get from this seminar:
An official certificate proving that you are a highly trained parent and you have had at least one satisfying conversation with your teenager
Coffee, juice, sodas, fruit, bagels and pastry to snack on during the seminar
Handouts that summarize the important parts of the seminar
The opportunity to buy Dr. Wellborn's amazing book!
The pleasure of seeing a skilled mental health professional work . . . on you . . . and your kid!
Reassurance that you are not alone in your parenting struggles
Lots and lots of specific parenting strategies that you can use almost immediately
Time spent with your kid trapped in a room with a bunch of other parents who will verify that all the other parents DO NOT let their kid do ____________.
Seminar Details
Participants:  Parents and at least one teenage child (ages 13-18 yo).  (Rental children are acceptable.  No child-less parents allowed.  It just makes everyone else resentful.)  Note to divorced parents:  Please have only the parents from one household attend with your teen.  The potential for divorce related conflict is too high and will ruin the seminar for everyone.
Time:    8AM-12PM on Saturdays.  Doors open at 7:30.  The seminar will begin PROMPTLY at 8AM so arrive early to sign in, go to the restroom or mill around.
Dates:     Current seminar dates.  Registration is required.  (See below to register.)
Location: Brentwood United Methodist Church, 309 Franklin Road, Brentwood, TN.  Enter the church campus at the traffic light on Franklin Road.  Go to the back of the church.  Enter through the doors at the top of the main set of sweeping stairs. Signs will be posted.
Cost:  $80 per family unit due at the time of registration.  (No refunds but payment can be applied to any one of the other scheduled seminars.)
About Dr. Wellborn:  Dr. James G. Wellborn is a clinical psychologist with a private practice in Brentwood, TN focusing on adolescents and families. He is the author of the book Raising Teens in the 21st Century: A Practical Guide to Effective Parenting. You can learn more about Dr. Wellborn by going here.
Registration
Save
Save